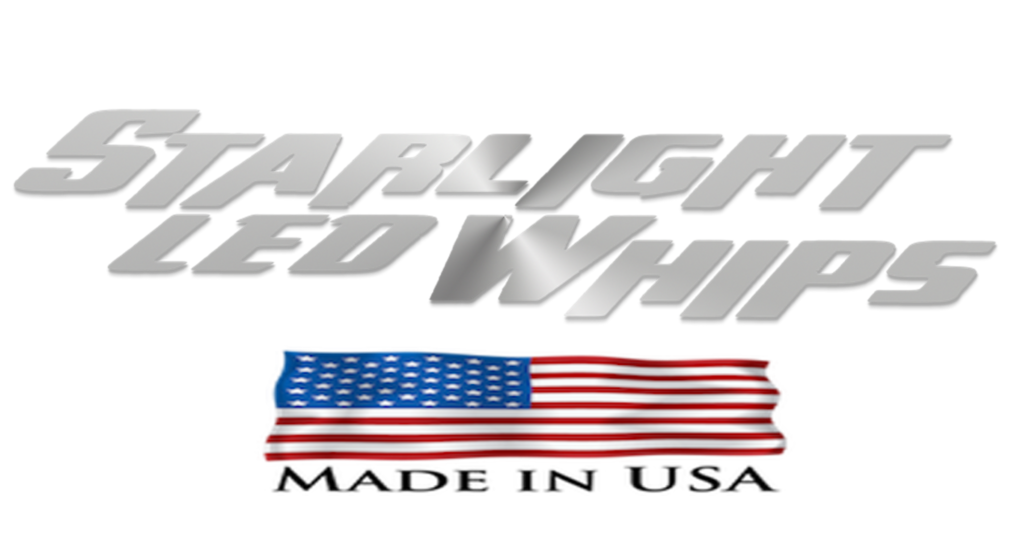 4 Foot Single Trail Edition Whip
All prices do not include shipping!!
Our new trail edition whips are flexible and strong!
Built into a plastic tube that allows flexibility while protecting against the elements and impacts.
Everything is built waterproof as well as our included wire harness to get from your fused switch to our lights (either single or a pair with splitter).
Every whip comes with our proprietary quick release base

Made of anodized aluminum
With all stainless steel hardware.

We only use the highest quality LED strips and our controllers offer 300+ color/function combinations.      
All whips come with flags.
All our products come with a limited lifetime warranty. while we have designed these to take abuse, there is a limit, and we reserve the right to deny warranty for misuse. For example a bent whip from a rollover is not covered and roof mounting while popular, exposes the whips to a much higher risk of damage. Any hard hits within 10 inches of the base will be subject to our discretion on charging for repairs. Signs of heavy repeated hitting will scar the tube and that will be owners responsibility.